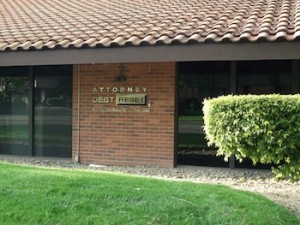 Bankruptcy Attorney Justin Kuney, Attorney Debt Reset Inc. Push the Reset Button on Your Debt Today!
When you have been struggling with your bills for as long as you can remember, sick and tired of creditors calling you, and you are frustrated with feeling stressed and overwhelmed every time you have to deal with your bills. When you have finally decided that you have had enough and now taking action. Find the best Sacramento bankruptcy attorney who will guide you through the necessary processes to obtain a fresh financial start without error and in the quickest time possible. Let our affordable bankruptcy attorneys provide this for you today.
Options When Filing Chapter 7 or Chapter 13 With A Bankruptcy Lawyer
There are four basic ways to declare bankruptcy. The two we will be focusing on are Chapter 7 and Chapter 13. There are advantages and drawbacks with each method. To decide which option is right for you, you need to be aware of how each one works.
Filing Chapter 7 Bankruptcy – What It Means To You
Chapter 7 bankruptcy typically costs more money upfront; however, it is the better option if the majority of your debts are unsecured. Credit cards are an example of unsecured debt. When you file a Chapter 7, you make a list of all debts that you want to get rid of and discuss your options with our attorneys. In most cases, especially if credit cards are the main reason you are filing bankruptcy, you will have no problem keeping your house and your vehicles. Once you and your lawyer have decided on the debts that will be placed within the property of the bankruptcy estate, you can move ahead with filing. As soon as you have filed and paid the necessary courts fees, you will be on your way to getting rid of your debts and getting a fresh start financially which your attorney taking care of all the details and being by your side along the way.
Chapter 13 Sacramento Bankruptcy Attorney -What To Expect When Filing Chapter 13
A Chapter 13 costs less upfront because the bankruptcy lawyer can work the necessary fees into the payments you make to the trustee of your account. Chapter 13 is the best alternative for those who are facing foreclosure, who owe a substantial amount of money to the IRS, or who have more secured debts and/or exemptions than is allowable under a Chapter 7. The major difference between a Chapter 7 and Chapter 13 is that under the latter you make monthly payments to your bankruptcy account trustee. This is a better option for those who owe money that cannot be bankrupted out of (like money due to the IRS) or those who face a foreclosure that will lead to later capital gains taxes because it provides you with a legal leg to stand on, so to speak. As long as you make your payments, the government cannot come after you for more money because your bankruptcy attorney has filed a legal agreement that implicitly states what you owe and what you are paying to fulfill those secured debts.
Sacramento Bankruptcy Attorney – What To Look For
Now that you have some basic information about various methods for filing bankruptcy, it is time for you to start looking for a bankruptcy lawyer. Your first step is to do some research. Download our bankruptcy attorney report here Look for our testimonials on this website and throughout the internet see why our Sacramento bankruptcy attorneys are the best in the area.
Be Sure To Know If Your Bankruptcy Lawyer Checks Out
When you have selected a few local bankruptcy lawyers that you think are right for you, start doing some research about the specific attorney who works at those firms. It would be wise to check with the Better Business Bureau and California State Bar Registry to find out if any complaints have been filed against the attorneys you are considering. Next, you should start calling the firms to speak with the lawyers themselves, or at least make an appointment for a consultation. Notice if it is possible for you to speak to the lawyer directly over the phone or not. If you cannot, it means one of two things: either they are good at what they do and stay busy with clients, or they would rather not be bothered by clients unless it is absolutely necessary.
Obviously, you want to work with the attorney who is busy and successful, but not too busy to work with you and give personal attention to your needs. To make sure this is the type of professional you work with, when you speak to him or her, be sure to ask pertinent questions. Such questions to ask your bankruptcy attorney include the following.
• How many cases have you filed?
• How many years of experience do you have working with bankruptcy cases?
• How much are your fees?
• How often will I be updated as to the status of my case?
These are not the only questions you can ask; you should ask any questions that come to your mind to make you feel at ease with your attorney. You should choose the Sacramento bankruptcy lawyer that makes you feel secure and comfortable, because this will ensure the willingness of both parties to work together amicably and respectfully.
What to Expect from a Sacramento Bankruptcy Attorney at Attorney Debt Reset
At Attorney Debt Reset, we offer free and confidential consultations on bankruptcy, debt relief and related matters. To push the reset button on your debt today, call our Bankruptcy Attorneys at (916) 446-1791 or simply complete our online contact form.
Related articles