Are You Being Sued by a Debt Collector?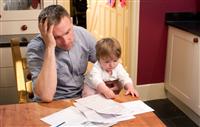 Sometimes a lawsuit is the last straw for people in financial trouble. If you are being sued by a debt collector, if you can't take the worry and stress any longer, talk with the lawyers at Attorney Debt Reset about stopping lawsuits.
If you have been served court paperwork, it is important to talk with an attorney as soon as possible about your options. You may have only a limited time to take action before a judgment is automatically entered against you. Call Attorney Debt Reset at 877.273.7383.
Stop Lawsuits and Protect Your Rights
Often, creditors will try to collect debt by suing you. If you are being sued by a creditor, it is important to understand and protect your rights. Working with a knowledgeable lawyer is a good way to do this.
If you do not take action, the debt collector may be able to garnish your wages and take a percentage of your income. They may also be able to place a judgment lien against property you own.
At our law firm we can help you avoid a judgment lien against you by filing for bankruptcy. If a judgment lien has already been placed on real estate you own, like your house, you may be able to remove that in bankruptcy as well.
If you are being sued by a creditor, contact us today. A bankruptcy filing may be what you need to get the creditor off your back and void out your debt. Call Attorney Debt Reset at 877.273.7383 or simply complete our online contact form. Initial consultations are free and confidential.